Couple busted for ferris wheel sex.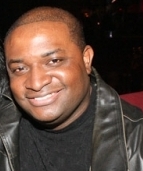 Blog King, Mass Appeal
CINCINNATI — Carnival love? Michael Mathisen, 30, and Lauren Wilder, 31, became inhabitants of the Hamilton County Jail after they had sexual intercourse on a ferris wheel — in front of an audience of shell-shocked adults and children. The X-rated ordeal transpired opening day, March 28th, on the 150-foot SkyStar Wheel in Cincinnati, Ohio. Michael, who was pissy drunk, positioned himself between Lauren's thighs and commenced to knockin' boots in a concupiscent manner. He waxed that ass. They didn't give a damn who watched.
"The couple made eye contact and continued doing what they were doing," said Tony Schneider, SkyStar's managing partner. "They weren't thinking correctly." Word on the street claims many spectators descried the pornographic rendezvous while masticating popcorn.
A couple was busted in Cincinnati for having sex on the largest portable observation wheel in the US – front of gobsmacked adults & children –
Michael Mathisen & Lauren Wilder must be LOW-LIFES to have sex in front of children – They were intoxicated & charged with poor conduct

— charles benjamin (@chaleeboh3131) March 30, 2019
After receiving a 911 call from perturbed staff members, police caught the libidinous couple in the act around 6 p.m. They were clammy, inebriated and their seat was sopping with jism. Michael was charged with public indecency and disorderly conduct while intoxicated.
Lauren was charged with public indecency and disorderly conduct.
The couple appeared in court May 9th and received a continuance.
The SkyStar Wheel — located in downtown Cincinnati — is considered the largest portable observation wheel in the United States which is ironic because everybody observed the lewd encounter.
The SkyStar, which runs for 12 minutes, contains 36 enclosed gondolas that accommodates six passengers each. More than 100,000 customers have taken a ride (no pun intended) since it opened in September. Still no word on if management replaced the semen-filled seat.
What's my take?
I'm certainly in no position to judge. As a high school senior, I banged my girlfriend at the Drive-in with the windows down. I didn't want to do it. But she fondled my mini Mandingo and the rest is history.
Anyway, do Michael and Lauren deserve jail time?
Do you often fantasize about f*cking in public?
Share your thoughts below.