The Franchise is quite interesting.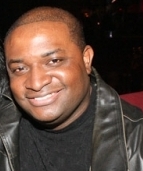 Blog King, Mass Appeal
KANSAS CITY — Surviving Dee Ford? "The Franchise," a new docuseries featuring the Kansas City Chiefs, aired Wednesday night on Fox Sports Kansas City. The infomercial was also streamed live on Facebook and YouTube. "The Franchise," which is comparable to HBO's "Hard Knocks," begins with a motivational spill from Chiefs head coach Andy Reid who took a parting shot at Dee Ford for costing KC a Super Bowl appearance. "You're four inches away from the Super Bowl," Reid tells his team. "How do you take it up another notch? Are you willing to give up a little bit to make yourself a better football team?"
Ford, if you recall, is the linebacker who inexplicably lined up "four inches" offside during what would've been a Super Bowl-clinching interception in the AFC title game. Reid's remark insinuates he's still pissed at Ford who was consequently traded to the San Francisco 49ers a month later.
Reid also recounted the epic Monday Night Football matchup between the Chiefs and Los Angeles Rams. The boys in red lost 54-51, becoming the first team in NFL history to score at least 50 points and still lose. "It's one of those games that sticks out in your mind," Reid said.
"Both teams I thought got after each other and played good, aggressive football. That's a game we lost, but some of the games, we developed into a good football team… [now] let's close that gap."
Other highlights from the show:
Chiefs quarterback Patrick Mahomes was approached by Hall of Famer Jim Kelly and Los Angeles Chargers head coach Anthony Lynn at the Pro Bowl. Both congratulated the 23-year-old phenom for earning league MVP honors as a first year starter.
"I'm on a great team, in a great environment, in a great city, where they've really pushed me to succeed," Mahomes said while accepting his 'AFC Offensive Player of the Year' trophy at the 101 Awards Banquet. The MVP also disclosed his rumination on being the face of EA Sports' Madden 20 video game.
Mahomes' new target, rookie wideout Mecole Hardman, was panegyrized by the KC coaching staff. "I think this kid's a dynamic route-runner, and I mentioned this to a number of people — this kid reminds me of Chad Johnson when he came out," said Chiefs offensive coordinator Eric Bieniemy.
"That's Ocho Cinco."
New Chiefs defensive coordinator Steve Spagnuolo took some time to demarcate what constitutes a good defense. "Really the three things that are vital to defensive football — that's being able to defeat blocks, great effort, and being able to tackle," he said.
Spagnuolo's précis is no doubt music to our ears because the Chiefs were terrible at all three last season.
Speaking of defense… Tyrann "Honey Badger" Mathieu is seen arriving in Kansas City on a plane. After a bidding war took place between the Chiefs and Houston Texans, Mathieu said he chose to sign with KC because it's the best fit. He's also a big fan of our barbecue. Super cool!
Are you a fan of the docuseries?
Would you like to see it continue?
Share your thoughts below.