R. Kelly facing multiple charges.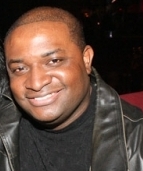 Blog King, Mass Appeal
CHICAGO — R. Kelly probably wishes he was "Trapped in the Closet." That's because the embattled vocalist, who's already facing 10 counts of aggravated sexual abuse, received eleven new charges on Thursday. That's 21 felonies total. Damn. Cook County State Attorney Kim Foxx slapped the 52-year-old lyricist with 5 counts of aggravated criminal sexual abuse, 4 counts of aggravated  criminal sexual assault, and 2 counts of criminal sexual assault. According to new court docs, Kelly allegedly coerced sexual intercourse with an underaged girl named Jerhonda Pace in January 2010.
R. Kelly Charged with 11 New Counts of Abuse, Sexual Assault in Chicago https://t.co/T8VUDUij7O

— TMZ (@TMZ) May 30, 2019
The "Bump N' Grind" star is also accused of shoving his phallus into Jerhonda's mouth. Kelly's attorney, Steven Greenberg, said the new charges are more serious than the original imputation that was filed in February. Darrell Johnson, Kelly's crisis manager, denies the accusations; claiming the singer is guiltless.
Do you agree with Johnson?
Is Kelly falsely accused?
Share your thoughts below.