Fergie heading towards divorce.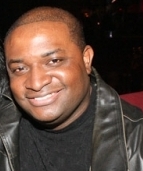 Blog King, Mass Appeal
PASADENA — Fergie's "humps" and "lovely little lumps" apparently ain't enough to keep a man. That's because, after 10 years of holy matrimony, the 44-year-old singer is headed towards living single. Fergie filed divorce papers Friday afternoon in Pasadena, California citing irreconcilable differences. But the Black Eyed Peas alum has been sundered from her husband — Josh Duhamel — since 2017. They have a son together, 5-year-old Axl. So child support could become an issue. As for dating? Word on the street claims Fergie has yet to give up the ass.
But the same can't be said for Josh.
Fergie and Josh Duhamel have officially filed for divorce after separating in 2017.https://t.co/qdIEho6sax

— JustJared.com (@JustJared) June 1, 2019
The 46-year-old thespian was seen with Rebekah Graf, Eiza Gonzalez and a sexy brunette within the past year. Even though he's busy getting his mack on, Josh sounds like he's ready to settle down. During a recent appearance on Dax Shepard's podcast, the former soap opera star said he's looking for a younger chick who's willing to give him more children.
Fergie, on the other hand, will look to stay on the thoroughfare of lucidity after struggling with a parlous crystal meth addiction. She's doing much better now and she plans to keep it that way. "At my lowest point, I was [suffering from] chemically-induced psychosis and dementia," Fergie said.
"I was basically hallucinating on a daily basis. It took a year after getting off that particular drug for the chemicals in my brain to settle so that I actually stopped seeing things." 
Hang in there Fergie.
We're pullin' for ya.
Share your thoughts below.