Negro gunman murders dozen.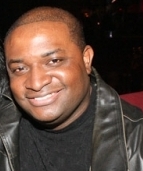 Blog King, Mass Appeal
VIRGINIA BEACH — DeWayne Craddock, a city engineer, is laying six feet deep after he smoked a dozen employees at his job Friday afternoon. The mass murder took place around 4 p.m. at a government building in Virginia Beach. According to police reports, DeWayne showed up early that morning and submitted a letter of resignation. He was reportedly on the cusp of facing disciplinary action for mistreating co-workers. "He notified his chain of command that morning," said City Manager Dave Hansen.
"My understanding is he did that via email."
Officials say the gunman was DeWayne Craddock, a longtime city employee who had been fired and was seeking revenge https://t.co/ANV955ctcL

— The Wall Street Journal (@WSJ) June 1, 2019
A few hours later, DeWayne pulled out a pair of .45 caliber handguns (with silencers) and went Rambo. First, he shot a contractor in the parking lot. Seconds later, DeWayne let his gat explode on a woman who was exiting the building. Then he used his employee badge to gain access to the second floor where he fired at will.
Police officers finally caught up with DeWayne in the hallway and they "immediately engaged in a gun battle." DeWayne shot an officer before running inside an office to hide. Law enforcement officials eventually knocked the door down and that was all she wrote.
DeWayne got lit up like a Christmas tree.
The 40-year-old gunman died on the way to the hospital.
DeWayne once served in the Virginia National Guard.
Word on the street claims he's a Muslim.
Share your thoughts below.