Blac Chyna goes postal on mom.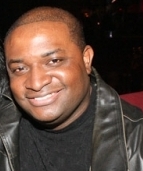 Blog King, Mass Appeal
LOS ANGELES — Talk to the hand? Blac Chyna has a new reality TV show that's 100% unscripted and it's a hot ghetto mess. "The Real Blac Chyna" premieres this summer on the Zeus Network, a streaming platform that costs $3.99 per month. The filming crew just released an eye-opening trailer that highlights a physical altercation between Chyna and her mother, Tokyo Toni — who resembles a Gremlin. After years of getting on each other's nerves, the cantankerous pair finally made amends a month ago. But, prior to that, a nasty donnybrook took place.
You can see clips of the scuffle in the promo.
"You got problems," Toni told her 31-year-old daughter.
"You need a therapist. Be a real woman for a minute [and tell me what's wrong]."
Change doesn't happen overnight. There's no button that's pushed to magically alter everything. Change happens little by little. Day by day. Hour by hour… The Real Blac Chyna ❤️ Watch on thezeusnetwork pic.twitter.com/afI3UrHc5b

— Blac Chyna (@BLACCHYNAV) June 3, 2019
Chyna, who appears to be smoking marijuana, put down her vaporizer and went off. "It's you. It's f*cking you," Chyna screamed. "You're the problem." Seconds later, Chyna put the palm of her hand into Toni's countenance; causing all hell to break loose. Producers were sapient to intervene.
"Nobody took care of your ass but me," Toni yelled.
"You better keep your mothaf*cking hands out of my face."
"Do it again bitch and I'm gonna f*ck you up!"
Ah, there's nothing like good, old-fashioned motherly love.
Watch the shocking trailer.
Share your thoughts.