Mom killed while protecting baby.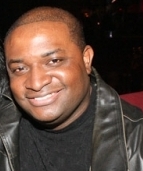 Blog King, Mass Appeal
CHICAGO — Police in West Chicago are busy investigating the fatality of 24-year-old Brittany Hill who was smoked at point blank range while safeguarding her 1-year-old baby from gang-related gunfire. The sanguinary ordeal transpired around 8:50 a.m. on May 28th in the 1200 block of North Mason Avenue. The deadly shooting was captured on video. According to police reports, Brittany had just exited a black sedan and was carrying her bairn when a silver Chevy Impala pulled up next to her.
#BrittanyHill murdered in #DriveBy while protecting her bby 🙏🏽🤦🏽‍♂️ #TheSavageRoom #Savage pic.twitter.com/DdbUO74Uzp

— The Savage Room (@The_SavageRoom) June 3, 2019
Seconds later, a pair of malefactors jumped out the vehicle and opened fire — striking poor Brittany multiple times as she contorted her body to shield the infant from the bombardment of bullets. Michael Washington, 39, and Eric Adams, 23, were arrested and charged with first-degree murder.
Fortunately, Brittany's baby wasn't harmed.
Even though she lost her life, Super Mom came to the rescue.
Watch shocking video footage of the shooting.
Share your thoughts below.