Ellen Page still lesbian & proud.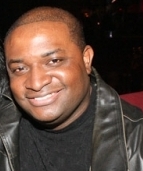 Blog King, Mass Appeal
HOLLYWOOD — It's 'Gay Pride Month' in the United States and there's rainbows everywhere. Speaking of rainbows… Lesbian actress Ellen Page is catching hell on social media after sharing a topless picture of herself with wife Emma Portner on Instagram. The pornographic dissemination was effectuated Sunday afternoon in honor of Gay Pride Month. In the photo, Ellen and Emma appear to be making out on a wall. The lewd pic contains the caption: "HAPPY PRIDE!!!"
After years of suppressing her true feelings, Ellen finally came out gay in 2014.
The 32-year-old thespian has been an advocate for homosexual rights ever since.
"HAPPY PRIDE!!! Sending love ❤️🌈," she wrote.
https://t.co/xXOteFcJ0v

— 9Honey Celebrity (@9HoneyCelebrity) June 3, 2019
Ellen, who's been critical of President Donald Trump's anti-gay rhetoric, encouraged more queers to come out the closet while delivering an oration at the Human Rights Campaign's "Time To Thrive" conference in February 2014. "I'm here today because I am gay and because maybe I can make a difference, to help others have an easier and more hopeful time," Ellen told the audience.
"I am tired of hiding [my homosexuality] and I am tired of lying by omission. I suffered for years because I was scared to be out… And I'm standing here today, with all of you, on the other side of all that pain." Ellen married Emma, a 24-year-old Canadian choreographer, in January 2018.
The couple met on Instagram.
Are you ok with Ellen's decision to post the topless pic?
Should more gays come out the closet?
Share your thoughts below.