Protesters seeking 'big time' changes.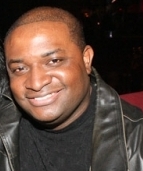 Blog King, Mass Appeal
KANSAS CITY, Kan — No justice, no peace? A coterie of demonstrators in Wyandotte County took it to the streets Wednesday afternoon in what they're calling a "March for Justice" in downtown Kansas City, Kansas — claiming there's been "decades of misconduct" by the KCK Police Department. "This will only begin to fix a problem caused by decades of corruption and negligence," said Rev. Bobby Love of Olathe's Second Baptist Church. "We will stand to see this through."
Faith group protests alleged sexual abuse by KCK police, demand firing of chief https://t.co/7VYxIRCXSQ

— The Kansas City Star (@KCStar) June 6, 2019
Rev. Love and fed up residents are clamoring the immediate dismissal of KCK Police Chief Terry Zeigler who's already a KBI target. Protesters are also seeking a thorough investigation by the Department of Justice in conjunction with an FBI probe into the deportment of former deputy Roger Golubski who's accused by the family of Lamonte McIntyre of extorting sexual favors from low-income black women.
Mcintyre, if you recall, was recently exonerated after serving 23 years in prison for a double homicide he didn't commit. A female cadet also claims she was sexually assaulted by a KCK police officer.
Are the allegations true?
Are massive changes needed in KCK?
Share your thoughts below.