Raptors fan jailed over lewd remarks.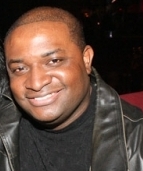 Blog King, Mass Appeal
TORONTO — "Blame it on the a a a a a alcohol." After his team came up short in game two of the NBA Finals, Toronto Raptors fan Tristan Warkentin was thrown in the slammer for saying he's gonna "f*ck" Ayesha Curry during a live television broadcast. Ayesha, 30, is the wife of Golden State Warriors star Steph Curry who scored 23 points in the win. Tristan's ribald remarks were articulated June 2nd when a Canadian news reporter interviewed fans after the game to garner reactions.
That's when a drunken Tristan stepped to the mic to confabulate some risqué humor. "The vibe was unreal," Tristan told the reporter. "I just want to let everyone know: 'Ayesha Curry, we're gonna f*ck her right in the p*ssy.'" Tristan, 28, blamed intoxicants for his lewd deportment.
He's also received death threats.
Raptors fan Tristan Warkentin blamed alcohol for his vulgar comments in a TV interview.
https://t.co/TQjsTXc0wF

— Basketball News (@NBAinyourface) June 6, 2019
"I'm not in a position to defend myself in terms of what happened," Tristan told the Toronto Sun. "I am sure you understand the influence of alcohol. What I did was disgraceful; it was an alcohol-influenced situation … To be honest, I don't even remember being there but I am responsible for my own actions at the end of the day… I am not sitting here claiming victim."
Tristan was arrested and charged with criminal mischief.
Word on the street claims he also lost his job.
Does Tristan deserve jail time?
Is the news outlet partly responsible for interviewing a drunk fan?
Watch the disturbing video.
Share your thoughts.