Medical experts cleared Tyreek.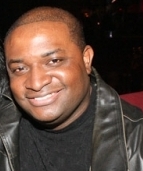 Blog King, Mass Appeal
KANSAS CITY — According to a report published Monday afternoon by Sports Radio 810, Kansas City Chiefs wideout Tyreek Hill did not break his 3-year-old son's arm after all. Neither did his fiancé, Crystal Espinal. Instead, shortly after the case opened in March, medical examiners determined the fracture was merely a repercussion of an accidental fall. The couple is, however, being probed for over-spanking the child and leaving bruises and welts all over his body.
Both confessed to beating him with a belt.
Jiminy Christmas! If I've said it once, I've said it a thousand times. Blacks should be banned from spanking children. Not sure if it's carryover from slavery or what. But, under no circumstances should a negro be allowed to put his or her hands on kids. It's abuse 9 times out of 10.
BREAKING: @kkwhb reports that neither Tyreek Hill nor Crystal Espinal broke the arm of their three-year-old son.

ARTICLE: https://t.co/T5Jtv0XoV3

— Sports Radio 810 WHB (@SportsRadio810) June 10, 2019
Right now, Tyreek and Crystal are separated despite the fact she's pregnant with his twins. The little boy remains in foster care as the Kansas Department for Children and Families continues its investigation. There's no timetable for a case resolution. Hell, for all we know, it could take a year.
In case you're oblivious to what's going on, Tyreek's son suffered a broken arm in January. Shortly after the incident, a vindictive Crystal coaxed a third party to report Tyreek for child abuse. During the investigative process, Crystal admitted she launched a scurrilous attack on Tyreek's character mainly because he's so domineering and vituperative. In other words, she lied.
Given their combustible past, it's probably best they stay the hell away from each other. Tyreek, a convicted felon, beat Crystal's ass a few years ago while she was gravid with his son. KCTV5 also leaked an audio recording back in April that insinuates Tyreek is verbally and physically abusive.
Word on the street claims the 25-year-old speedster faces a lengthy NFL suspension.
Does he still deserve it?
Share your thoughts below.