Deputy made mom rape her baby boy.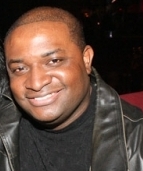 Blog King, Mass Appeal
IBERVILLE PARISH — President Trump, can we please bring back public hangings? What about community lapidation? Shadrick Jones, a 33-year-old deputy with the Iberville Parish Sheriff's Office, is putrefying behind bars after the voyeuristic bastard coerced 26-year-old Iyehesa Todd to perform oral sex on her one-year-old son. And, get this: Shadrick recorded the pornographic crime as part of a "fantasy." The salacious act of blackmail went down Friday afternoon in Iberville Parish, Louisiana.
Shadrick Jones, A Louisiana Sheriff's Deputy, Arrested For Making Woman Perform A Sex Act on Her Infant Son. Jones allegedly told the woman he wouldn't arrest her for an outstanding warrant if she performed the act. #Crime #CrimeStory https://t.co/VFoWfRWaVE

— INQUISITR (@theinquisitr) June 9, 2019
Iyehesa, who had an arrest warrant against her, told investigators Shadrick threatened to throw her ass in jail if she didn't cooperate. He also told her it was his "fantasy" to see a woman giving fellatio to an infant. Rather than tell Shadrick to "f*ck off," Iyehesa did the dirty deed. Hell, all she had to do was accept the citation then report Shadrick's deportment to the authorities.
Nevertheless… after descrying the video, Gabriel Police Chief Kevin Ambeau, a 30-year veteran, said: "I've never seen anything so sickening and disgusting in my life…. I have 30 years of experience. This is at the top of the list for the worst case. I have never witnessed something so disgusting, it's sickening to your stomach to see."
Even though she was constrained against her will, Iyehesa was arrested and charged with first-degree rape and incest. Shadrick's fat ass was arrested and charged with possession of child porn and principle to first-degree rape. He was also fired.
Sad, sad story.
Share your thoughts below.