Transgender inmate murdered in prison.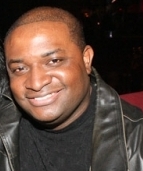 Blog King, Mass Appeal
NEW YORK — Law enforcement officials in New York are probing the insoluble quietus of transgender inmate Layleen Polanco who was found dead inside her jail cell Friday afternoon. Her passing took place at the Rose M. Singer Center on Rikers Island — a correctional facility that incarcerates female detainees. Layleen was serving time for assault and criminal possession of a controlled substance. Rumor has it the 27-year-old tranny was left unmonitored in solitary confinement at the time of her expiry.
According to a report from New York City's Department of Corrections, an officer was busy patrolling the penitentiary when he noticed the redboned damsel sprawled out unconscious inside her cell. Members of the custodial staff rushed to Layleen's succor and attempted CPR.
Moments later, medical professionals arrived at the scene to continue resuscitation efforts. Nothing worked. Layleen was pronounced dead at 3:45 p.m. Many are labeling her demise a transphobic "hate crime." Others believe she bamboozled straight men into having sex. Family members, justice officials and the LGBTQ Community are understandably pissed.
"Ms. Polanco's passing is a tragic reminder of the heightened risk and physical and emotional torture that transgender people — especially those from communities of color — face in the criminal legal system, particularly while in custody," said a spokesperson with the Legal Aid Society.
"Her heartbreaking and untimely death warrants a swift, complete, independent, and transparent investigation from the City. We join New Yorkers in demanding justice for Ms. Polanco, her family, and for her community."
Here in Foley Square demanding justice for #LayleenPolanco. "HEY HEY, HO HO, TRANS INJUSTICE GOT TO GO!" #Justice4Layleen pic.twitter.com/A9TPbZvTV8

— Jason Rosenberg (@mynameisjro) June 10, 2019
Cynthia Brann, the Department of Corrections Commissioner, vowed justice will be served."This is a tragic loss and we extend our deepest condolences to her family," Brann said in a statement. "We are conducting a full investigation as the safety and well-being of people in our custody is our top priority."
What's my take?
I've disseminated dozens of blogs relative to the maltreatment and extirpation of transgender women. But Layleen scares the sh*t out of me; mainly because he (or she) looks exactly like a woman. Dude, I'm serious. After a couple of beers, inside a dark nightclub, you really can't tell the difference.
Hell, Layleen even passes the Adam's Apple exam.
If you're a heterosexual male, a tranny like Layleen is your worst nightmare.
See… back in the day, your average transgender resembled Flavor Flav in a wig. Today's trannies, however, are new and improved. They have smooth skin, soft hair and don Chanel fragrances. If you're not careful, you'll f*ck around and lose your manhood.
That said, do you believe a hate crime occurred?
Is it open season on transgenders?
Share your thoughts below.