Crazy girlfriend squeezes balls.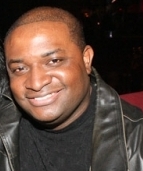 Blog King, Mass Appeal
INDIAN HARBOUR — Here's a BALL-sy, nutcracker tale that gives new meaning to the term "blue balls." Katie Lee Pitchford was thrown behind bars last week for squeezing her boyfriend's cojones so hard, they actually bled. The sanguinary ordeal went down June 4th at Indian Harbour Beach on Florida's Space Coast. According to police reports, Katie and her live-in boyfriend experienced a falling-out over date night. Moments later, the 21-year-old damsel hit the poor fella multiple times in the countenance with a hairbrush.
INDIAN HARBOUR BEACH, Fla. (CBS Local) — A Florida woman who allegedly grabbed her boyfriend's testicles and squeezed so hard that he bled was charged with battery domestic violence, investigators said.
Katie Lee Pitchford, 21, of Indian Harbour Beach… https://t.co/0YCbdenhgo

— cwphilly (@cwphilly) June 11, 2019
As blood streaked down the victim's cheek, Katie continued to "strike him with her fists" before she ultimately "grabbed him by his balls and squeezed them until they were bleeding." The boyfriend was somehow able to hobble over to the phone and call police. Katie, who's already on probation for assaulting a police officer in 2017, was arrested and charged with domestic battery.
Moral of the story?
Protect your gonads at all costs and never let a splenetic chick near your nuts.
Share your thoughts below.