Crackhead lady smashes police.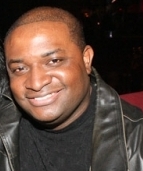 Blog King, Mass Appeal
PHOENIX — "Cocaine is a hell of a drug!" Notorious crackhead Lori Relf was thrown behind bars after she intentionally drove her 2011 Kia Soul into a group of police officers. The vehicular assault went down June 4th at a QuikTrip store in Phoenix, Arizona and it was captured on video. According to police reports, a trio of officers were socializing in the parking lot while Lori was busy pumping gas. Seconds later, the 56-year-old junkie got into her car and hit the accelerator before crashing into a patrol vehicle.
Two men jumped out the car and started running.
Lori, however, was able to drive off.
She was busted shortly after.
One of the cops suffered a broken nose while another sustained injuries to the cranium. Lori, who admitted to smoking crack cocaine two hours before the crash, faces charges of aggravated assault with a deadly weapon, aggravated assault against an officer and criminal damage.
Watch the disturbing video.
Share your thoughts below.