Black chick gets jailed for strippin.'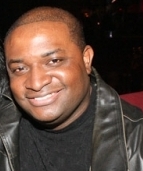 Blog King, Mass Appeal
TOLEDO — "Girl, you looks good, won't you back that azz up!" Asia Hughes, 27, was thrown in the slammer on Monday for impersonating a stripper in the middle of the street — causing vehicles to swerve through traffic to avoid hitting her ass. The libidinous event went down in Toledo, Ohio. It was also captured on video. According to police reports, Asia put on quite a show while donning a crepuscular thong with her derrière hanging out. First, she performed a stripper dance on a utility pole at the corner of Sylvania Avenue and Jackman Road.
CAUGHT ON CAMERA: This woman was charged with disorderly conduct after being caught twerking on a pole, in the street and while a Toledo Police officer was arresting her – https://t.co/eykj55h5aB
Video credit: Toledo Tweets pic.twitter.com/igei2vyZzG

— WTOL 11 (@WTOL11Toledo) June 12, 2019
Moments later, the paunchy damsel sauntered into the intersection and began twerking for a shell-shocked laity. Witnesses said her hips were gyrating in a low, squatting stance. Multiple automobiles came to a complete halt while others were forced to zigzag in a different direction.
A few male drivers almost crashed while jerking off.
Still no word on how many singles were stuffed down Asia's G-String.
As she was being placed in handcuffs, an exotic Asia proceeded to shake her rump for the arresting officer. It must've sucked because he threw her black ass in jail. Asia is charged with disorderly conduct (hindering the movement of others) — a misdemeanor in the fourth degree.
Does she deserve serious jail time?
Should twerking in public be considered a crime?
Watch the disturbing video.
Share your thoughts below.