Nebraska man jerked his beef.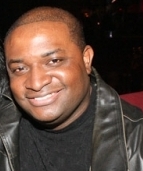 Blog King, Mass Appeal
LINCOLN, Neb — "At Arby's, we have the meats!" David Hefner, 38, was thrown in the slammer earlier this week for masturbating in public while walking to Arby's. The lewd ordeal went down in Lincoln, Nebraska. According to police reports, David (no relation to Hugh Hefner) was strolling down the street around 8 p.m. when he suddenly pulled out his "meat" and commenced to jerking. Eye witnesses said David bespattered jism all over the f*cking place as he climaxed loudly in relief, disturbing neighbors.
Lincoln Police arrested a 38-year-old man for public indecency after he reportedly exposed himself while walking toward an Arby's on Saturday. https://t.co/LwTtSVu1Kb

— 1011 NOW (@1011_News) June 17, 2019
Dogs and cats reportedly howled in the background. Must've been a helluva nut. Fortunately, police were able to bust his lascivious ass before he could purchase an Arby's roast beef sandwich. David is charged with one count of public indecency. He's also banned from touching meat of any kind.
Share your thoughts below.