Zoe Spears found fatally wounded.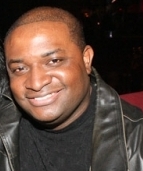 Blog King, Mass Appeal
WASHINGTON, D.C. — It's been a gruesome 'Gay Pride Month' for a quartet of transgender women; mainly those of color. On Thursday, 23-year-old Zoe Spears was fatally shot in Fairmount Heights, Maryland; becoming the 4th tranny killed in the United States this month and 10th on the year. Police said Zoe's cadaver was found laying face down in the middle of street interspersed with gunshot wounds; which included a bullet to the cranium. The LGBTQ community is understandably pissed.
At least ten trans women have been murdered in the U.S. this year.

Most of them, like Zoe Spears and Ashanti Carmon, have been Black. https://t.co/q5f8Gf7Ttg

— TalkPoverty.org (@TalkPoverty) June 17, 2019
"[Zoe Spears] was just trying to make it and just trying to survive on the street, and that is very difficult," said transgender advocate Earline Budd. Zoey's murder took place on Eastern Avenue, roughly half a mile away from where her transgender friend Ashanti Carmon lost her life on March 27th.
Like Zoe, Ashanti was gunned down.
"It's unusual that we'd have two murders just a few blocks from each other," said Major Brian Reilly with the Prince George County Police Department. "What we can say to the community is just to look out for each other. We still can't say these two cases are related to each other."
Do you agree with Major Reilly?
Is there a target on transgender women?
Share your thoughts below.