Toronto Raptors collect first title.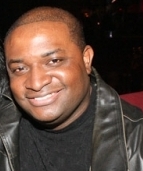 Blog King, Mass Appeal
OAKLAND — "We the North!" For the first time in NBA history, the Larry O'Brien Trophy resides outside the United States. Pascal Siakam scored 23 points and Kawhi Leonard chipped in twenty-two to go along with 6 rebounds to help the Toronto Raptors seize their first world title with a 114-110 victory over the Golden State Warriors in Game 6 of the NBA Finals Thursday night in Oakland. It's also Canada's first major championship in 26 years. "I wanted to make history here," said a champagne-soaked Leonard who earned Finals MVP honors. "That's what I did."
Golden State had an opportunity to elongate the series. But Steph Curry bricked a contested 3-pointer in the waning seconds before the Warriors pulled a Chris Webber by calling a timeout they didn't have. Leonard swished the ensuing technical free throw to seal the deal. The rest is history.
A forever mood. #WeTheNorth pic.twitter.com/OQ1h42sbjZ

— Toronto Raptors (@Raptors) June 14, 2019
Speaking of history… many believe Golden State's 5-year championship run is over. The Warriors, winners of 3 of the last 5 titles, were surprisingly injury-prone and vastly outmanned. Klay Thompson, 29, suffered a torn ACL in the 3rd quarter. Kevin Durant, 30, blew out his right Achilles tendon in Game 5.
And DeMarcus Cousins, 28, spent the majority of the season recovering from a left Achilles tear.
The Warriors were lucky they didn't get swept.
"Injuries are always part of the NBA season — any professional sport, injuries play a huge role," said Warriors coach Steve Kerr. "It's just the nature of these injuries, the severity of these injuries… But we can sit here and say, well, if this hadn't happened or that hadn't happened, that doesn't matter. What matters is Kevin Durant is going to miss next season with an Achilles tear and Klay suffered a knee injury."
When asked if the dynasty has indeed come to an end, Curry voiced an optimistic précis.
"This five-year run's been awesome," said the 31-year-old.
"But I definitely don't think it's over."  
Canadians beg to differ.
Congrats Toronto on a job well done!
Share your thoughts below.