Bravo's Andy Cohen rips 'straight pride.'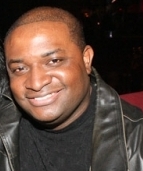 Blog King, Mass Appeal
NEW YORK — In America, June is known as 'Gay Pride Month' — a celebratory occasion sopping with rainbows, jism and queer bravado. It's also done in remembrance of the infamous Stonewall riots in 1969. But, there's apparently a coterie of heterosexuals who feel the need to promulgate a retort. As a reprisal to the aforementioned homosexual praxis, organizers in Boston have concocted a 'Straight Pride Parade' to give heteros a communal platform to commemorate their societal achievements.
It's called a celebration of "the diverse history, culture, and contributions of the straight community." There is, however, one person lambasting the prurient movement.
Andy Cohen Rips Straight Pride Parade as 'Dumbest F***ing Thing' https://t.co/VV4UDUqlcI

— TMZ (@TMZ) June 10, 2019
Bravo TV honco Andy Cohen, who's openly gay, slammed 'Straight Pride' — calling it the "dumbest, f*cking thing" he's ever heard. When asked to give his two cents, a piqued Andy told TMZ: "It's the dumbest, f*cking thing I've ever heard… In what universe are the rights of straight men being threatened?"
Hmm… good question.
Nevertheless, do you agree with Andy?
Are heterosexuals taking things too far?
Is it time for straight men to start showing pride in… um, being straight?
Share your thoughts below.