LaVar Ball slams Lakers after trade.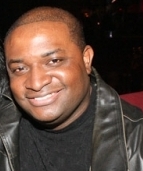 Blog King, Mass Appeal
LOS ANGELES — The Los Angeles Lakers sent shock waves through the basketball world on Saturday after they reached a blockbuster agreement to acquire three-time All-NBA forward Anthony Davis from the New Orleans Pelicans in exchange for Lonzo Ball, Brandon Ingram, Josh Hart and three first-round draft picks. But there's one person who's clearly vexed by the trade. LaVar Ball, the vociferous father of Lonzo, lambasted the Lakers organization for jettisoning his son.
He also rendered a besmirching New Orleans voodoo malediction.
"I guarantee: Like I say again, it will be the worst move the Lakers ever did in their life and they will never win another championship," LaVar told ESPN while watching his son LaMelo play in the Drew League. "Guarantee it. They're going to regret it. I'm going to have fun with it. Because I told you all, it was crashing down. Now [the Lakers] completely crashed, but at least my son got off the boat before the thing exploded. I gave them a chance. You can rewind it and go back. I said if you get the three Ball brothers, you can survive this. You let him go, oh, it's going to be a cold day in hell. Trust and believe that."
Lonzo and LiAngelo Ball were also in attendance at the L.A. hoops event in support of their younger sibling. The former even posed for pictures with fans before politely declining to discuss the trade; which is smart considering he's still recovering from a nasty ankle injury. LaVar, if you recall, told ESPN in February that he's against his son being traded to New Orleans.
The 'Big Baller' honcho prefers the Phoenix Suns instead.
Lavar Ball reacts to the Los Angeles #Lakers decision to trade his son, Lonzo Ball, to the Pelicans in a package deal for Anthony Davis.

(🎥: @NotoriousOHM)

— Inside SoCal Sports (@InsideSoCalSpts) June 16, 2019
When asked if Lonzo will have a problem playing for the Pelicans, LaVar replied: "Lonzo don't care about no trade. He just wants to play. So his main thing is, 'As long as my foot keeps getting better, I'll play for anybody.'" Lonzo's Laker career has come to an abrupt end after two injury-marred seasons.
Magic Johnson, the former Lakers president of basketball operations, made Lonzo the second overall pick in the 2017 NBA Draft. Then compounded the blunder by getting rid of D'Angelo Russell to make Lonzo the unquestioned leader of the franchise. At the time, Magic told a room full of reporters that Lonzo, then a 19-year-old prospect, would someday have his No. 2 jersey hanging from the rafters with other Laker greats. It was arguably the most moronic augury in franchise history.
Lonzo, a terrible shooter, never lived up to expectations.
His father's big mouth certainly didn't help.
"What do I think went wrong? I know what went wrong," LaVar said when asked to clarify the premature denouement of the Ball era in Los Angeles. "The coaching was the beginning. When I didn't see [former Lakers coach Luke Walton] believe in Lonzo and start taking him out after five or six minutes and put him back in and not starting the fourth quarter, he ain't never played like that. … Now you don't let him win. You get these raggedy-ass trainers who got him training with these rubber bands — guess what, you're going to get hurt."
"Magic knows talent," LaVar continued.
"He knows how good Lonzo is. And when you got these folks in the way messing up your vision, you ain't got no good precision."
As mentioned earlier, Lonzo is one of the most inept shooters in the NBA.
But he's also one hell of a passer.
LaVar believes his son's pass first approach will make top prospect Zion Williamson a better basketball player. "Lonzo could be with Sara Lee, and she gonna be good," LaVar boasted. "Lonzo with anybody. Lonzo is going to groom [Zion], letting him know that when you get open, you're going to get the ball. He's going to make him so much better than what everybody's thinking. So everybody doubting [Zion] and saying, 'You know what? You don't have these post moves. You're not polished, just a good runner and athletic,' Lonzo will fine-tune him."
LaVar also swore the Lakers are "gonna be known for always getting rid of great players," before adding, "everybody who gets away from the Lakers do so much better after they get away." He cited Russell and former Laker Julius Randle as examples. "The proof is in the pudding," LaVar explained. "I'm not just saying this. … Anybody that leaves, unless you were with Lonzo and then you get stuck in Cleveland like Larry Nance and [Jordan] Clarkson. They're not doing as good. Zo makes them better than that."
Do you agree with LaVar?
Did the Lakers make a huge mistake?
Or, is it merely sour grapes?
Share your thoughts below.