Little Women star 'busted' for a DUI.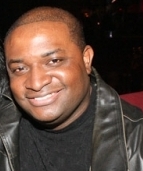 Blog King, Mass Appeal
CHATTANOOGA — Reality TV star Ashley "Minnie" Ross of Lifetime's "Little Women: Atlanta" was thrown in the slammer on Thursday after police found her in a drunken state of quiescence inside her SUV. The DUI bust went down around 3 a.m. in Chattanooga, Tennessee. According to Hamilton County officials, officers were dispatched to Minnie's location amid reports of a woman slumped over in the driver's seat. When they arrived, an inebriated Minnie was snoring behind the steering wheel.
'Little Women: Atlanta' Star Ashley 'Minnie' Ross Busted for DUI https://t.co/1msCCRq27K

— TMZ (@TMZ) June 17, 2019
It didn't take long for cops to reach a squiffy diagnosis. Officers smelled liquor on Minnie's breath as soon as they woke her up. To compound matters, the 4-foot, 3-inch damsel bombed every field sobriety test which included reciting the alphabet and counting backwards.
She also failed to walk a straight line.
Minnie claimed she only had one beer but officers didn't buy it. The maudlin pygmy also said she was texting, not sleeping. But, they didn't buy that excuse either. The lovable manikin was ultimately busted and transported to the Hamilton County Jail where she was booked for a DUI.
Was it fair to throw Minnie in jail over a little drink?
Do you honestly believe she came up short on sobriety tests?
Does she deserve a small fine?
Share your thoughts below.