Bill Cosby kickin' prison knowledge.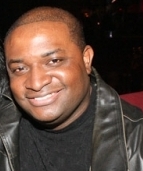 Blog King, Mass Appeal
PHILADELPHIA — A mind is a terrible thing to waste. Let's give Bill Cosby credit for using his leisure time wisely. To some, he's still America's dad. According to TMZ, the 81-year-old rapist has spent the past three months teaching inmates the significance of good parenting and concocting percipient choices. In case you've been on meth the past few months, Professor Bill (aka inmate NN7687) is busy serving a 3 to 10 year prison sentence at Philadelphia's SCI Phoenix for drugging and sexually assaulting Andrea Constand in 2004.
More than 60 women have accused the elderly loverboy of perpetrating homogeneous crimes. For whatever reason, ladies continued to get thirsty around Prof. Bill who proceeded to slip knockout pills into their intoxicants. Ain't no telling what that negro did while they were quiescent.
Word on the street claims Prof. Bill inserted his JELL-O Pudding Pop into their vaginal ice boxes. He's lucky to get only 3 to 10. Andrew Wyatt, Bill's confidant, said the former "Cosby Show" star gives four lectures per week to a group of presumptive parolees called "Man Up."
Bill Cosby has been hosting four talks per week in prison.https://t.co/GRemHHTU4x

— BET News (@BETNews) June 18, 2019
In his best Cliff Huxtable voice, Prof. Bill reportedly told inmates to become more entangled in their children's lives and to stay the f*ck out the penitentiary in both the immediate and distant future. "Mr. Cosby, roughly three months ago, had been requested by a number of inmates to come and speak at some of their support groups, and he debated about it and decided to take them up on their offer," Wyatt said.
"One group that he consistently speaks to is a group called 'Man Up.' These are guys that are going to be paroled in a few months, and he is talking to these guys because a lot of them have been in prison… and they are afraid of going back to (their) communities. They viewed him as their father figure. To them, he is America's dad."
On Father's Day, Prof. Bill disseminated a tweet calling himself America's dad.
Does he deserve to reclaim that title?
Would you like to see him released early?
Share your thoughts below.