Drake's livin' it up after Raptors win.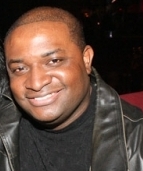 Blog King, Mass Appeal
TORONTO — He talked trash to Steph Curry and E-40 and his reptilian brothas backed it up. Life is awfully good for Drake right now. His hometown Toronto Raptors knocked off the Golden State Warriors in 6 games to claim Canada's first major sports championship. Toronto officials gave him a custom OVO jacket worth $550,000. Then he made good on his oath to circulate new music once the Raptors won their first NBA title. On cue, Drake released "Omertà" and "Money in the Grave" the ensuing Saturday.
The former (Omertà) is an Italian code of silence that references LeBron James' wealth and Forbes' 2019 list of top rap billionaires with the following lyrics: "Ethics and values, mob traditions, old fashioned, Monopoly action, Bronny buying up Brentwood like he still in Akron."
Drake went all out after the Toronto Raptors won the NBA Finals (via @TMZ) https://t.co/3JVVYGKyj6

— HollywoodLife (@HollywoodLife) June 15, 2019
The latter (Money in the Grave) features Rick Ross.
The track also indicates the denouement of Drake's beef with the corpulent rapper. "When I die, put my money in the grave. I really gotta put a couple n*ggas in they place. Really just lapped every n*gga in the race. I really might tat, 'Realest N*gga' on my face," Drake raps.
Even though neither song mentions Toronto's NBA championship, the cover art for both tracks is an illustration of the Larry O'Brien Trophy. Major congrats to the Raptors for a job well done!
"We the North!"
Share your thoughts below.