Bell gets jacked following orgy.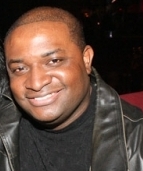 Blog King, Mass Appeal
HOLLYWOOD, FL. — When a Ménage à trois goes terribly wrong. On May 25th, New York Jets halfback Le'Veon Bell woke up with a pair of nude chicks in his bed. So far, so good. But, after visiting the gym for a transient workout, Bell returned home and noticed the women were gone along with thousands of dollars in tangible assets. After realizing he got jacked, the 27-year-old NFL star called the authorities to report a burglary at his Hollywood, Florida residence. TMZ released an audio recording of the 911 call. Bell told police dispatch the kleptomaniacs took off with his "clothes, shoes, money and jewelry" worth $1 million.
However, investigators later determined an approximation of $500,000.
Among the items purloined were a designer watch and a diamond pendant.
The thieving damsels also pilfered thousands in cash.
Bell, who's not the most meticulous person in the world, wasn't very helpful when queried for a suspect description. He couldn't articulate what the women were wearing because both were naked before and after the orgy. "When I left, [one of the women] was in the bed," Bell told the dispatcher.
"She was in the bed, not wearing clothes when I left."
"So, I didn't see her. You know what I'm saying."
What about the other lady?
"She was [naked] in bed too. They didn't have clothes on."
Bell has absorbed a ton of pecuniary losses the past 12 months.
He forfeited $14.5 million in salary after sitting out last season in a contract dispute.
Do you feel sorry for him?
Listen to the 911 call.
Share your thoughts below.