"Space Jam 2" taking shape.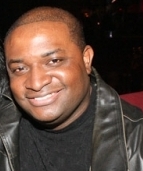 Blog King, Mass Appeal
LOS ANGELES — After roughly five years of prescience, the cast of LeBron James' "Space Jam 2" is finally starting to take shape and, as anticipated, there's inviolable ties to the Los Angeles Lakers. The onscreen roster now features LeBron's new teammate, Anthony Davis, in addition to sisters Nneka and Chiney Ogwumike of the Los Angeles Sparks — the WNBA affiliate of the Lakers. The cinematic lineup also includes Portland Trail Blazers star Damian Lillard, Golden State Warriors shooter Klay Thompson, and Houston Rockets veteran Chris Paul. WNBA legend Diana Taurasi will also have a role.
Milwaukee Bucks stud Giannis Antetokounmpo declined an offer to appear in the film.
The cast of Space Jam 2 will include:

• Anthony Davis
• Damian Lillard
• Nneka Ogwumike
• Chiney Ogwumike
• Chris Paul
• Diana Taurasi
• Klay Thompson

(via multiple reports) pic.twitter.com/Tphu9U40F9

— SportsCenter (@SportsCenter) June 20, 2019
Behind the scenes: "Black Panther" director Ryan Coogler will produce the film. "Random Acts of Flyness" creator Terence Nance will serve as executive director. LeBron's "Space Jam 2" is the animated sequel to the 1996 blockbuster starring NBA icon Michael Jordan and Bugs Bunny.
Filming is scheduled to begin this summer.
Do you plan to watch LeBron's movie?
Will it top Jordan's film?
Share your thoughts below.