Cardi got indicted, facing 14 charges.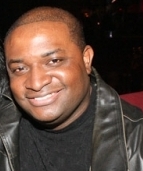 Blog King, Mass Appeal
NEW YORK — If she's not careful, Cardi B is gonna end up donning penitentiary orange. The 26-year-old rapper (whose real name is Becalis Almanzar) was indicted Friday by a New York Grand Jury on two felonious counts of assault and 12 other charges stemming from a wild skirmish at Angels Strip Club last year. Cardi, who spurned a plea indenture to a Class A misdemeanor back in April, allegedly adjured her retinue to belabor a pair of bartending sisters in August 2018. Word on the street claims they hurled beer bottles and chairs during the sanguinary attack.
The "Bodak Yellow" star suspected one of the siblings was having a dalliance with her husband, Offset, whose rap group, Migos, was performing at the gentlemen's club the night of the encounter.
Cardi B has been indicted by a grand jury on 14 charges including 2 felonies in connection with the brawl at a NY strip club, @TMZ confirms. pic.twitter.com/B7K7Fd7v0b

— Pop Crave (@PopCrave) June 21, 2019
Cardi and Offset separated in December just months after the birth of their daughter, Kulture. They reconciled earlier this year. Cardi received a Grammy Award in February for 'Best Rap Album.' Her attorney, Jeff Kern, said he's "aware of no evidence" that Cardi "caused anybody any harm."
Do you believe him?
Does Cardi belong behind bars?
Share your thoughts below.