Kobe welcomes fourth daughter.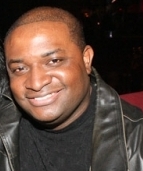 Blog King, Mass Appeal
LOS ANGELES — Lakers great Kobe Bryant may be retired on the basketball court, but he's still working overtime in the bedroom. That's because his wife Vanessa gave birth to daughter No. 4 on Thursday and the little crumb snatcher inherited her daddy's moniker. "So thankful for our newest baby blessing," Vanessa, 37, said in a statement. "Capri Kobe Bryant." Kobe, 40, also issued a communiqué, saying, "We are beyond excited that our baby girl 'Koko' has arrived #BryantBunch #4princesses #blessed."
Kobe Bryant's Wife Gives Birth to Baby Girl With 'Kobe' As Middle Name https://t.co/XmXg9ugTQR

— TMZ (@TMZ) June 21, 2019
Baby Capri joins siblings Natalia, age 16, Gianna, age 13, and Bianka, age 2. Vanessa and Kobe, who got hitched in 2001, were reportedly working on a son. But it wasn't meant to be. Instead, they have a quartet of beautiful daughters and that's good enough for now.
"I think [Vanessa] wants a boy more than I do," Kobe told Extra back in March. "I love having girls. I'm super, super excited about that. She is as well. She wanted a boy so he can be mama's boy forever — that sort of thing. We'll see if i can deliver, I don't know."
Kobe is now one kid away from having his own starting five.
Share your thoughts below.