Public masturbator busted inside hotel.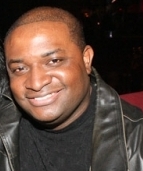 Blog King, Mass Appeal
BATON ROUGE — "I knew a girl named Nikki I guess you could say she was a sex fiend. I met her in a hotel lobby masturbating with a magazine." Bryan Tricou, 38, joined the VIP list of masturbators to catch a case for "choking the chicken" in public. The libidinous bastard pleasured himself in front of a laity of shell-shocked customers in a hotel lobby. The concupiscent ordeal went down around 1:00 a.m. Saturday afternoon inside a Baton Rouge Comfort Inn which is ironic because he certainly made himself comfortable. The lewd act also gave new meaning to the term "Dirty South."
Prince's "Darling Nikki" is easily one of the top ten songs ever written about a girl masturbating in a hotel lobby.

— Malcolm Fleschner (@CultureShlock) September 4, 2010
According to police reports, a sedentary Bryan was playing with his dick when an annoyed guest insisted he return to his room. A spiteful Bryan then jumped out his chair and sauntered towards the middle of the main lobby where he ultimately pulled down his pants and commenced to jerking.
Police busted his lecherous ass shortly after ejaculation. Running afoul of the law is nothing new to Bryan. If you recall, he was arrested on "Peeping Tom" charges last year for looking into his neighbor's window. He reportedly stared at someone's ass and titties.
Share your thoughts below.