Police released Jussie's videos.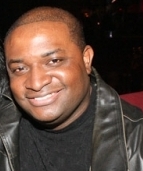 Blog King, Mass Appeal
CHICAGO — Law enforcement officials in Chicago have released more than 70 hours of raw video in the matter of former "Empire" actor Jussie Smollett who remains under investigation for lying to police about a staged hate crime. In one video, body cam footage shows a blurred-faced Jussie wearing a noose around his neck as officers entered his apartment. When asked if he prefers to take it off, Jussie said: "Yeah, I do. I just wanted y'all to see it." He wore it for roughly 40 minutes. In a separate video, Nigerian brothers Abel and Ola Osundairo arrived at the scene of the alleged attack in a taxi cab at 1:22 a.m.
Both donned hoodies and one wore a ski mask.
Around 2 a.m. on January 29th, Jussie told police he was ambushed by a pair of masked, MAGA hat-wearing, Donald Trump supporters in the bitter cold shortly after purchasing a nasty ass Subway deli sandwich. The negro homosexual claimed the suspects hurled racist and homophobic slurs before beating his ass and decanting a chemical substance on his epidermis.
"They poured bleach on me," Jussie explained in the video as he began to unravel the rope around his cervix. "They poured bleach on me." The 36-year-old thespian was later indicted on 16 felony counts of disorderly conduct. But the charges were dropped by State Attorney Kim Foxx, sparking a review of the case by a special prosecutor.
Did the videos change your perception of Jussie?
Should the case be reopened?
Share your thoughts below.