Imbecilic mom steamrolls baby.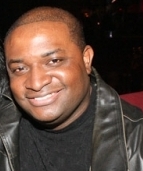 Blog King, Mass Appeal
HOUSTON — Lexus Stagg, 26, was thrown in the slammer after the imbecilic damsel ran over her 3-year-old son during a moronic game of chicken. The heinous ordeal went down June 11th at Westchase Apartments in Houston, Texas. The filicide was also captured on video. According to police reports, Lexus was sedentary inside her SUV as her three children played in the parking lot in front of her. Suddenly, Lexus shifted the gear into reverse then backed up roughly 100 feet. The kids chased her along the way.
Rather than halt and park the vehicle, Lexus switched into drive and drove towards the children. The two older kids got out of the way. The youngest didn't. Renfro was ran over by both the right front tire and the right rear tire of an SUV that weighs roughly 5,600 pounds.
The 3-year-old was transported to an area hospital where he later died.
Lexus initially told police she thought she ran over a speed bump before finally coming clean about playing a game of chicken. Prosecutors were not amused. "Cars aren't toys and playing chicken with your kids isn't a game," said Harris County District Attorney Kim Ogg.
However, after descrying the surveillance video, Prosecutor Sean Teare believes it wasn't a game.
Instead, there may have been baneful intent.
"The three kids followed her, followed the car, at which point, the defendant put her car into drive and drove toward her children as they were running toward her," Teare said. "The two older children were able to get out of the way, and tragically, the younger child was not and was run over by two of her tires."
Lexus was busted and charged criminally negligent homicide. Her two children remain in state custody. Speaking of negligent… two of Lexus' older children were extricated from home and placed with a relative. She gave birth to the other three shortly afterwards.
So Lexus has a vile history of child neglect.
Watch the disturbing video.
Share your thoughts below.