Kietzman is let go following remarks.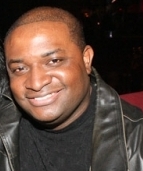 Blog King, Mass Appeal
KANSAS CITY — (Updated 6/28) Between the Unemployment Line? This week's "I F*cked Up A Good Job Award" goes to embattled shock jock Kevin Kietzman who was terminated from Sports Radio 810 on Friday for disgorging a series of insensitive comments Monday afternoon about the family of Kansas City Chiefs head coach Andy Reid. After lambasting the Chiefs front office for continuing to employ troubled receiver Tyreek Hill, Kietzman told his radio audience Reid is incapable of "fixing" malefactors which includes his sons Britt and Garrett Reid who both served jail time for operating a "drug emporium" inside their home.
During sentencing in November 2007, Pennsylvania Judge Steven O'Neill called the Reid household a "family in crisis." If you recall, Garrett died from a heroin overdose in 2012.
But many believe it was a suicide.
Britt, a recovered drug addict, is a defensive coach with the Chiefs.
He had his second chance and he blew it. And then I listened to this https://t.co/7RRtMFmLO7

— Donnie Couch (@CouchDonnie) June 27, 2019
Hill, a convicted felon, remains the target of a disturbing child abuse investigation that stems from the broken arm of his 3-year-old son. He also has a history of assaulting his fiance — Crystal Espinal — who's pregnant with his twins. For now, it appears the Chiefs are sticking with him.
"The thing is, they probably think they can fix [Hill], but they thought they could fix him before and they failed," Kietzman said on the air. "Andy Reid does not have a great record of fixing players. He doesn't. Discipline is not his thing. It did not work out particularly well in his family life, and that needs to be added to this as we're talking about the Chiefs. He wasn't real great at that either. He's had a lot of things go bad on him, family and players."
Damn, that's cold.
Hordes of annoyed listeners called in clamoring Kietzman's immediate dismissal. There was also an online petition at Change.org to get him fired. ESPN football analyst Louis Riddick slammed Kietzman, calling him a "clown" before labeling him something significantly worse.
"Whoever this clown is that said this, you are trash for referencing Andy Reid and his family and his son," Riddick tweeted. "You don't 'fix' people dumb ass. To speak about another man's child is out of bounds. Embarrassing what people will do to try and be relevant."
NFL Network's Steve Wyche echoed a similar sentiment. "The fool who said this is a steaming pile [of sh*t] who likely just bought a whole lot of bad ish his way," Wyche wrote.
Kietzman, a 22-year employee at the station, issued a prolix apology to Coach Reid.
But it was obviously too little, too late.
The buzzards finally swooped down at Sports Radio 810.
"Holy Hat!"
Share your thoughts below.