Chaka Khan faces manager's lawsuit.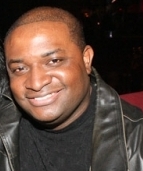 Blog King, Mass Appeal
CHICAGO — "Tell me something good." That's what Chaka Khan told her lawyer after learning she was being sued by former manager Olasumbo Kuti who's seeking thousands of dollars for management services rendered.  The lawsuit also alleges the funk legend owes Kuti a 5 percent share of certain businesses. Now Kuti has supplicated the judge by asking: "What cha' gonna do for me?" Conversely, Chaka says "I feel for you," but I don't owe ya. According to court docs, Kuti said she was hired to be Chaka's manager in 2013.
Chaka Khan Getting Sued By Her Former Manager https://t.co/UTeiOnbtTO

— TMZ (@TMZ) June 28, 2019
But, after receiving a pink slip in 2017, Kuti said the singer failed to remunerate her despite the fact she helped augment Chaka's revenue sources. As a ramification, Kuti's attorney has implored the court to award a recoupment of $236,000 in addition to minority ownership of a trio of Chaka's enterprises.
Chaka, 66, is a 10-time Grammy winner worth billions.
Does Kuti deserve a cut?
Is Chaka being cheap?
Share your thoughts below.