Orange is the New Black says 'Bye!'
Netflix prison show going out swingin.'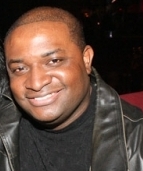 Blog King, Mass Appeal
NEW YORK — "The animals, the animals. Trapped, trapped, trapped 'till the cage is full!" Netflix officials have released the season 7 trailer for "Orange is the New Black" and all signs indicate the felonious lesbians of Litchfield Penitentiary are going out with a bang. Appropriately titled "Orange Forever," the septenary installment will also serve as the series finale. The preview opens with corpulent inmate Tasha "Taystee" Jefferson (Danielle Brooks) ruminating upon her past mistakes.
Then we learn Piper (Taylor Schilling) is finally manumitted from prison.
The last time I will ever post a trailer of @OITNB This is surreal. Enjoy 🍊https://t.co/Hqxxi3v5Ki

— Danielle Brooks (@thedanieb) June 26, 2019
The 2-minute clip shows an emancipated Piper working a regular 9 to 5 in an office setting, practicing a game of archery, and getting her hair done by transgender ex-con Sophia Burset (Laverne Cox). Even though she appears to be thriving, it's gonna take Piper some time to get acclimated.
"I recently got out of federal prison and I'm trying to get back on my feet," she said in a voiceover. "Now this is my life." From what we can tell, Suzanne "Crazy Eyes" Warren (Uzo Aduba), Galina "Red" Reznikov (Kate Mulgrew), Dayanara Diaz (Dascha Polanco), Gloria Mendoza (Selenis Leyva) and the aforementioned Taystee are all still putrefying behind bars.
Season 7 of OITNB premieres July 26th on Netflix.
Are you sad to see it go?
Watch the trailer.
Share your thoughts below.