Willow Smith talks polyamorous love.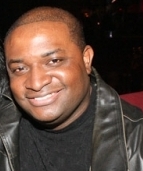 Blog King, Mass Appeal
LOS ANGELES — "I whip my hair back and forth!" Willow Smith loves sex. She just prefers to partake in a polyamorous relationship that involves both a phallus and a vulva. During a recent installment of Jada Pinkett Smith's "Red Table Talk," the anomalous 18-year-old lambasted monogamy while disclosing several eye-opening facets about her love life and concupiscence for both males and females. Willow also claims traditional marriage is draconian towards women. The show's topic is "unconventional relationships."
Willow was accompanied by Jada (her mother), Adrienne Banfield Norris (her grandmother) and a threesome making a guest appearance. "I love men and women equally… so I would definitely want one man, one woman," Willow explained when asked to elucidate upon what constitutes a throuple.
"I feel like I could be polyfidelitous with those two people."
Willow Smith came out to her mother and grandmother in an episode of Red Table Talk where they have deep conversations. She said "I love men and women equally" during a conversation with a throuple about polyamorous relationships. https://t.co/R2NiSJgW5V #LGBTQ #bisexual pic.twitter.com/MGVn7Rru6p

— LGBT+ News (@mondokoosh) June 27, 2019
"I'm not the kind of person that is constantly looking for new sexual experiences," Willow added. "I focus a lot on the emotional connection and I feel like if I were to find two people of different genders that I really connected with and we had a romantic and sexual connection, I don't feel like I would feel the need to try to go find more."
Adrienne, however, disagreed with her granddaughter — saying being in a Ménage à trois "doesn't sit well with me," while Jada encouraged her kinky teenager to experiment under the sheets because "you've got to live who you're not to know who you are." Whatever that means.
Anyway, do you agree with Willow's disposition?
Are multiple sex partners the way to go?
Share your thoughts below.