Slave reparations gain momentum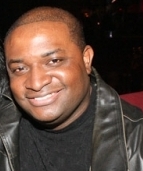 Blog King, Mass Appeal
WASHINGTON — "Forty acres and a mule?" With the 2020 presidential race beginning to pick up momentum, a coterie of Democratic candidates, namely Sen. Kamala Harris (D-CA), Sen. Cory Booker (D-NJ) and Sen. Elizabeth Warren (D-MA) have proposed a manifesto for pecuniary solatia to African successors for unpaid labor during slavery. In other words… if you have nappy hair, they believe you should get paid. However, according to recent polls, most Americans have lambasted the proposition.
During the recently completed H.R. 40 hearing, actor Danny Glover and the aforementioned Booker testified before the House Judiciary Subcommittee on Constitution, Civil Rights and Civil Liberties. It was the first Congressional hearing on slavery reparations in a decade.
I'm proud to celebrate #Juneteenth with @MrDannyGlover. This year's holiday takes on special significance because of today's House hearing on H.R. 40 to study the impacts of slavery. We must come to terms with slavery's horrors and how they affect every aspect of our lives today. pic.twitter.com/WXfqO5s4oN

— Bernie Sanders (@SenSanders) June 19, 2019
Glover and company are basically imploring the U.S. government to recompense slave descendants with mazuma in conjunction with issuing a formal apology for "crimes against humanity on African slaves and their descendants." As anticipated, many Republicans have repudiated the proposal.
When asked to render his two cents, Senate Majority Leader Mitch McConnell (R-KY) said: "Not one of us currently living are responsible [for slavery]… We've tried to deal with our original sin of slavery by fighting a civil war, by passing landmark civil rights legislation. We elected an African-American president."
Glover and Co., however, are arguing that even though today's Caucasians aren't directly responsible, they're still benefiting economically as evidenced by a plethora of U.S. census data; most notably property ownership, median household income and employment rates.
In addition to restitution, racial oppression was also addressed during the hearing.
Only 12% of the adult population in the United States is black.
Yet, Negroes comprise 33% of the prison population.
Slavery was abolished in June 1865.
If approved, reparations figure to carry an exorbitant $17 trillion price tag for taxpayers.
Damn, that's a lot of nickels and dimes.
Should African descendants be remunerated?
If so, should whites be pissed?
Share your thoughts below.