Kareem Hunt is caught in ruckus.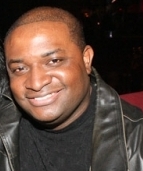 Blog King, Mass Appeal
CLEVELAND — Cleveland Browns halfback Kareem Hunt is back in the news. For the second time in 9 months, TMZ has released a video that shows Hunt involved in an altercation. According to multiple reports, the 23-year-old malefactor and his retinue were "rough housing" Saturday night at Cleveland's Barley House where a donnybrook broke out. Details are murky. But Bobby George, owner of the bar, said Hunt experienced contretemps with a friend. TMZ dropped cell phone footage Monday morning that shows the Ohio native being questioned by police.
Hunt, a former Kansas City Chiefs player, wasn't arrested.
But, the optics of this are absolutely terrible.
The Chiefs issued Hunt a pink slip in November after TMZ posted a surveillance video of him assaulting a drunken popsy inside a Cleveland hotel. A few weeks later, the Browns signed Hunt to a one-year contract that includes a zero tolerance policy. Now the natives are growing restless.
Many fans and media members are already wondering if Browns general manager John Dorsey made a big mistake by signing his black ass. Is it time for Hunt to step away from football and focus on himself?
Watch the video.
Share your thoughts below.