"White Chicks 2" coming real soon.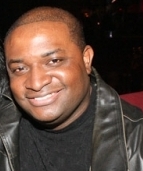 Blog King, Mass Appeal
LOS ANGELES — No need to have a "bitch fit." After a 15-year hiatus, the anomalous Wilson sisters are back! During an appearance on "Watch What Happens Live with Andy Cohen," muscle-bound thespian Terry Crews confirmed that groundwork for "White Chicks 2" is underway. "Have you heard anything about the White Chicks sequel the Wayans brothers keep talking about?" asked a caller named Katie. "You know what, I actually got with Shawn (Wayans) and he was like 'man, we're doing it, we're getting it going,'" Terry replied.
"I'm staying in shape just for that movie."
"I've been working out for 15 years just to do White Chicks 2."
Terry Crews: 'White Chicks 2' is happening and my pecs are ready https://t.co/gEb8itop0u pic.twitter.com/dzdGK1NQOm

— New York Post (@nypost) July 1, 2019
Terry, 50, plays NBA star Latrell Spencer who's infatuated with blonde transvestite Tiffany Wilson (Marlon Wayans). He even serenaded her with his own iconic rendition of Vanessa Carlton's "A Thousand Miles." The original film, directed by Keenen Ivory Wayans in 2004, grossed more than $113 million.
Are you excited about the sequel?
Is the cast too old?
Share your thoughts below.