Lil Nas X finally exits the closet.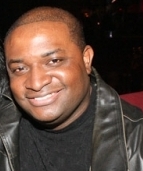 Blog King, Mass Appeal
GLASTONBURY — "I'm coming out. I want the world to know. Got to let it show…" In the middle of Sunday night's concert in the UK, 20-year-old rapper Lil Nas X realized it was time to tell the world along with 180,000 spectators he's gay as f*ck. Took some big cojones. But the "Old Town Road" artist had grown weary of enshrouding his predilection for phallus over vulva. Shortly after performing with Billy Ray and Miley Cyrus in Glastonbury (England), Nas chose to egress the stage in order to tweet a series of homosexual proclamations like "some of y'all already know, some of y'all don't care, some of y'all not gone [f*ck with me] no more."
Lil Nas X has been receiving so much support from other celebs after being bullied for coming out. ❤️ pic.twitter.com/Cwnjm2tuYH

— iHeartRadio (@iHeartRadio) July 3, 2019
Close sources said Nas operated sub rosa prior to the bombshell announcement. Nobody knew his sexual proclivity and that includes co-performers Billy Ray and Miley. Even though he's alienated a large segment of his fan base, Nas said the homo declaration was imperative mainly because he's "tired of being closeted."
Do you support his decision to come out gay?
Are you still a fan of his music?
Share your thoughts below.