Jimmie Walker slams millennials.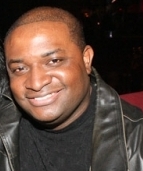 Blog King, Mass Appeal
LOS ANGELES, Cali — "Dy-no-mite!" Earlier this year, NBA commissioner Adam Silver said a large segment of his players have psychological issues and are "truly unhappy" despite earning millions of dollars. If you're part of that coterie, "Good Times" actor Jimmie Walker has an austere communiqué for you: "Stop complaining!" During a recent chinwag with TMZ, the 72-year-old thespian went off on privileged millennial athletes. "The thing that upsets me the most about NBA players is that they're so upset, they're so angry," Jimmie said. "Kyrie Irving is making $31 million a year, [so is] Kevin Durant. What are you upset about? I'm happy if I'm making that kind of money."
"But they're always complaining."
https://t.co/Q9gCaJZ0JH Jimmie Walker is sick and tired of NBA players complaining about life and politics.

— TMZ Sports (@TMZ_Sports) July 5, 2019
When asked to elucidate on why NBA players bitch and complain so much, Jimmie replied: "They don't understand what it's like to be in real life. Real life is getting your own bags off the carousel. No chargers. No limos waiting for you… that's what real life is about."
What about politics?
Should athletes like LeBron James and Colin Kaepernick get involved?
"I don't think they should be political at all," Jimmie retorted.
"When you're making a $151 million, people don't want to hear your political views. They should have no political views at all. They'll get angry at me for saying that. But they should have no political views. If you're Kyrie Irving, if you're LeBron James, be happy. Just say, 'man, I'm happy to be here.'"
Many believe social media is culpable for mental illnesses tied to anxiety and depression.
Do you agree with Jimmie?
Are millennial athletes spoiled rotten?
Share your thoughts below.