Chris Brown hit with big lawsuit.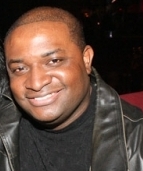 Blog King, Mass Appeal
LOS ANGELES — "These hoes ain't loyal." R&B icons Chris Brown and R. Kelly have at least one thing in common: they don't pay child support. Nia Guzman — the mother of Chris' 5-year-old daughter, Royalty — is suing the 30-year-old vocalist for more than $250,000 in back child support. In her supplication, Nia claims Chris "has ignored deposition notices, offered to participate in mediation in a court hearing then failed to even respond to potential mediation dates when proposed, and ignored settlement offers altogether." She also told the court Chris' actions have inflicted a "great hardship" on her mainly because she's unemployed and financially dependent upon him.
Chris Brown's child support battle with ex continues as he is accused of failing to pay for daughter Royalty https://t.co/PYYmtKDLyK

— Daily Mail Celebrity (@DailyMailCeleb) July 6, 2019
Nia said Chris earns roughly $7.5 million per year. Now she's seeking an expenditure of $258,285.24 in delinquent child support plus "the value of housing that [he] agreed to supply." Chris, however, has turned a deaf ear to Nia's entreaties. That's because last year he paid $2,500 per month in support in addition to $4,000 for a nanny who turned out to be Nia's mother.
The "Loyal" singer has already filed a countersuit accusing his baby mama of being avaricious.
Does he have a strong case?
Does cupidity play a role in Nia's lawsuit?
Share your thoughts below.