Stevie Wonder seeking kidney.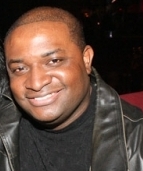 Blog King, Mass Appeal
LONDON — From a ribbon in the sky to a kidney with a bladder. Legendary artist Stevie Wonder has suspended his concert tour to undergo surgery for a kidney transplant in September. The blind vocalist, who's reportedly on dialysis, disseminated the morbid news Saturday night while performing at England's Summer Time Hyde Park Music Festival. The crowd was lachrymose initially. But, rest assured, the 69-year-old singer let everybody know he has a donor and, as of now, it's all good.
"I have a donor, it's all good."

Stevie Wonder surprised concertgoers over the weekend by announcing that he will take a break from performing so that he can receive a kidney transplant this fall. https://t.co/sZrZsZfJZS pic.twitter.com/TDUPyBhS4O

— ABC News (@ABC) July 8, 2019
"So what's gonna happen is this: I'm going to have surgery," Stevie told the audience. "I'm going to have a kidney transplant in September of this year. I'm all good, I'm all good, I'm all good. I have a donor, it's all good. I want you to know, I came here to give you my love and to thank you for your love."
When asked why he chose to convey such melancholic information on stage, Stevie said he wanted to jump ahead of the rumor mill by circulating it himself. Please keep Stevie in your prayers. Not sure if he's "superstitious" but there's definitely "writings on the wall." 
Share your thoughts below.