Thanos, Killmonger face Black Panther.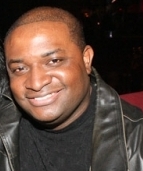 Blog King, Mass Appeal
HOLLYWOOD — When intergalactic sociopath Thanos joins forces with Erik Killmonger and Ulysses Klaue to purloin Wakanda's vibranium, LEGO Black Panther shows up to thwart their malevolent stratagem. The feline superhero is accompanied by scientist Shuri, Wakanda soldier Okoye and members of the Avengers; including Captain America and Iron Man. "LEGO Marvel Super Heroes: Black Panther – Trouble in Wakanda" is directed by Michael D. Black. The 22-minute animation also features voiceovers by James Mathis III (Black Panther), Keston John (Erik Killmonger) and Yvette Nicole Brown (Okoye).
Is this a preview of Black Panther 2?
Watch the hilarious cartoon.
Share your thoughts below.