Black family in Disneyland brawl.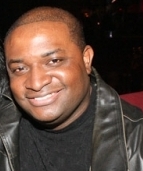 Blog King, Mass Appeal
ANAHEIM, Calif – A patron at Disneyland recorded a disturbing video that shows a black family acting a damn fool in front of dozens of petrified visitors at Toontown. The moronic bout of fisticuffs transpired Sunday afternoon in Anaheim, California. Raw footage shows a corpulent woman expectorate into a man's countenance before he retaliated with several blows to her jaw. He then grabbed the paunchy chick by her weave and spun her to the ground as another male figure tried to intervene.
"Get the f*ck out my house," he yelled as kids cried in the background.
"Stupid ass bitch! I'm ready to go to jail tonight."
Seconds later, the braided malefactor smacked another woman upside the head multiple times before being wrestled to the ground. Security officers showed up several minutes late to escort the family off the property. "We do not condone this behavior," Disney said through a comical statement.
Anaheim police are busy investigating the matter.
But it doesn't expunge the fact Disneyland security officers took their sweet time getting there as hordes of male customers stood and watched two black chicks get annihilated.
Watch the graphic video.
Share your thoughts.