Black teen mob loots Walgreen's.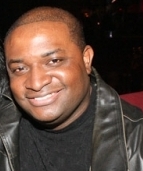 Blog King, Mass Appeal
PHILADELPHIA — Law enforcement officials in Philadelphia have released a shocking surveillance video that shows a large group comprised of roughly sixty African American males and females barge into a Walgreen's store with felonious intentions. While inside, the teen malefactors looted and vandalized the property, knocking several items on the floor before storming out with dozens of unpaid merchandise. The lil hoodlums also threw products at store employees that resulted in injuries.
The commercial robbery took place around 10 p.m. on July 4th at the pharmacy located at 1800 South Street. If you have any information on these hooligans, call 911 immediately or contact the Philadelphia Police Department's South Division at 215-686-3013. Please do not approach the suspects.
That's basically asking for an ass whuppin.
Personally, I'm really impressed with certain aspects of today's youth. They're smart. They're tech savvy. They're social media savvy. And, unlike those emasculated negroes from the '60s, they don't take nobody's sh*t. The only problem is they've chosen to use their powers for evil.
If they ever decide to pull a 180, they'll be dangerous for the right reasons.
Look, I share the same birth date as civil rights legend Malcolm X (May 19th). So I'm certainly a fan and advocate of his socioeconomic philosophies regarding urban ascension. I'm also a fan of Dr. Martin Luther King Jr's "Dream" but I disagree with his methodology in terms of how to achieve it.
Of the 60 or so kids involved in the robbery, I'd guess 59 come from fatherless homes.
The Civil Rights movement is largely culpable for that.
Today's teens have immense potential.
But they're blowing it.
And it's a complete waste of talent.
Watch the disturbing video.
Share your thoughts below.