Through hell and back: Michelle Obama discusses adversity at Essence Festival
Michelle Obama talks adversity.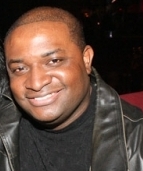 Blog King, Mass Appeal
NEW ORLEANS — "Ain't no mountain high enough…" Michelle Obama raised eyebrows Saturday night at the 2019 Essence Festival when she drew parallels between black women in politics and mountain-climbing. Donning a sexy curly fry hairdo, the former First Lady told CBS News anchor Gayle King she traveled through hell and back during her husband's 8 years in the White House. Michelle said she was labeled an "angry black woman" during the embryo stages of Barack Obama's presidency.
The 55-year-old Harvard law graduate also caught flak for emanating a prolix oration at an Atlanta gala in 2008. A Clinton advocate said, "Her speech was very long and inappropriate for that occasion."
Ouch!
Gayle King interviews Michelle Obama at Essence Festival: "Now I'm Michelle Obama and the love, but for a minute there I was an angry black woman" https://t.co/sKNubHN5oj pic.twitter.com/9ShVKU6L4k

— CBS News (@CBSNews) July 7, 2019
In addition to that opprobrium, Michelle was often lambasted for upstaging and/or "emasculating" the president with her expansive wardrobe of flamboyant raiments like in 2009 when she turned heads in a sleeveless Narciso Rodriguez garment during his State of the Union address.
The list goes on and on.
Now that she's no longer under the microscope of a presidential moiety, Michelle feels compelled to share her trials and tribulations. The way she puts it, "The best way to [attack me] was to focus on the one thing they knew people were afraid of, [which] was the strength of a black woman."
Are you shocked by Michelle's comments?
Should political women of color anticipate censure?
Share your thoughts below.