Dunkin' Donuts manager busted.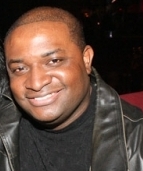 Blog King, Mass Appeal
LARGO, Florida — This week's "I F*cked Up a Good Job Award" goes to Dunkin' Donuts manager Markia Nelson who was thrown in jail for hiring an imaginary employee and cashing payroll checks the fake worker received. The spurious ordeal went down at the franchise's fast food location in Largo, Florida. According to police reports, the 29-year-old supervisor hired the "fictitious" worker on May 15th then proceeded to uphold the charade by clocking the employee in and out at an hourly rate of $8.65 for a total of 235 hours.
Rather than open a separate checking or savings, Markia had the worker's paychecks deposited into her personal bank account; good for an aggregate of $2,032.75 before taxes. Company officials grew suspicious and launched an investigation. Markia was taken into police custody shortly thereafter.
"The employee never actually showed up to do any work, and when they researched the employee's clock-in and clock-out times, they saw that it was her inputting it each time," said Pinellas Park Police Sgt. Lonnie Lancto. "She had the information [for the phony worker] who she said … was a friend of hers, so the information for the person was an actual person."
Markia faces charges of larceny and grand theft.
Are you impressed with her creativity?
Share your thoughts below.