Malik McDowell tasered by cop.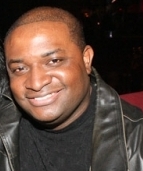 Blog King, Mass Appeal
OAKLAND, Mich — TMZ released a disturbing video that shows NFL defensive lineman Malik McDowell being tased during a scuffle with a police officer. The donnybrook took place in February at a gas station in Lathrup Village, Michigan. McDowell is a massive 6'6″, 300 pound defensive tackle selected by the Seattle Seahawks in the 2nd round of the 2017 NFL Draft. After being pulled over for reckless driving, an inebriated McDowell shunned the officer's behest to show his driver's license and registration.
Instead he repeatedly shouted: "I need your supervisor." Moments later, the cop followed the mammoth 23-year-old into the convenience store where a tussle ensued. "Put your hands behind your back," the officer screamed. "I need your supervisor," McDowell retorted.
"You're gonna get tased… don't f*ck with me," the cop yelled before discharging the electric weapon. After absorbing at least 50,000 volts, an undeterred McDowell bum-rushed the officer and they proceeded to wrestle on the floor until backup units finally arrived.
McDowell, a free agent, was arrested and charged with two counts of felony assault, two counts of resisting arrest, one misdemeanor count of operating a vehicle while intoxicated, one misdemeanor count of driving on a suspended license and a partridge in a pear tree.
Watch the crazy video.
Share your thoughts below.