Khloé accused of spoiling daughter.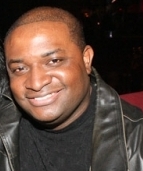 Blog King, Mass Appeal
LOS ANGELES — "Cause we are living in a material world…" Khloé Kardashian spends too much money on her 1-year-old daughter, this according to Instagram followers who lambasted the 35-year-old's decision to buy True Thompson a shiny pink Bentley children's car. "Great, another Kardashian in a Bentley," one commenter wrote. "You guys are so oblivious to how your excessive spending looks to the outside world. I really loved your family's story and now just can't bare (sic) to watch as you spend all this money on worthless materialism. It's so sad."
Rather than bite her tongue, Khloé was quick to clap back.
"Ummm you know this is not a real Bentley?" Khloé retorted.
"It's a toy, no reason to get sad over a baby in a toy car. I personally don't believe that all we 'do is spend money on worthless materialism.' I'm not here to prove what I do or don't do. But what I can say is that I'm able to look myself in the mirror and sleep well at night."
Khloé Kardashian responds after she's accused of 'excessive spending' on daughter True https://t.co/hsWZZgZ6rk pic.twitter.com/Xkh2ttpJqb

— New York Post (@nypost) July 10, 2019
"Yes, I do choose to spoil my daughter," Khloé continued. "I want to spoil her with love and as well with material items. She will also be raised with values, responsibilities, chores, respect, self love … We all work hard and we are able to spend our money in the way that we choose."
When another commenter suggested that Khloé "donate some of those cars to women who would love to have as much fun" as she does with True, the reality TV star didn't hesitate to set the record straight. "Babe you have no idea what I donate and who I don't need to," Khloé responded.
"Charity is not something to be boastful about. Unless you are bringing awareness to a certain organization there is no reason to big yourself up off someone's struggles. Focus on you and let God handle the rest. If folks are being charitable then God will have their back."
"If folks are not being charitable then God will handle that."
"Let's all worry about strangers less and ourselves more!"
Ouch!
Checkmate.
Do you agree with Khloé's disposition?
Is it okay to spoil our children?
Share your thoughts below.