Lengthy recording provides context.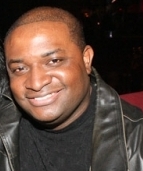 Blog King, Mass Appeal
KANSAS CITY — On Tuesday, 610 Sports Radio in Kansas City unleashed an 11-minute audio recording of a colloquy that took place between Kansas City Chiefs receiver Tyreek Hill and his baby mama, Crystal Espinal, that provides supplemental context to a disturbing situation. KCTV5 released a portion of the audio in April that made Hill look bad. However the lengthy, uninterrupted version contains a confab about the broken arm suffered by Hill's 3-year-old son and the infamous domestic battery by strangulation incident in 2014 that resulted in his arrest and dismissal from the Oklahoma State football team.
The 25-year-old speedster pleaded guilty to the crime. But the conviction was expunged in August of last year. While chatting at a Dubai airport earlier this year, Espinal recorded their conversation without Hill's knowledge. Both the Chiefs and NFL officials have heard the audio.
HILL: "You ruined my life and you lied on me in 2014, bro…and if you want to rewind that night we can rewind that night too, [bitch]. You was in my house. And did I pick you up and slam you? Hell no, I picked you up and put you out my door and after that you left. And on my son you did that, bro. And then you get in the courtroom, you want to sit up there and cry on the stand. 'He hit me, he hit me.' Man, come on bro."
ESPINAL: "Then where did the bruises come from, Tyreek?"
HILL: "Did I hit you? Did I hit you, though?"
ESPINAL: "I'm asking you where did the bruises come from."
HILL: "Did I hit you? Tell me the truth in my eyes right now. Look at me."
ESPINAL: "We're not thinking about that. Right now the issue is [our son]."
HILL: "My life is supposed to be a whole lot easier right now… 2014 wasn't supposed to happen. None of that [sh*t]. But I broke my son's arm? Come on, let's be real, bro. You know how I am with kids. You know how I am with [our son]. I'm very hard on him but I would never hurt my son in life."
After listening to the extended version, looks like Hill got set up. You also get the sense he tried to dump Espinal but went about it wrong. Calling her a bitch, picking her up and putting her outside like a sack of trash is not how you go about business.
You'll only piss the woman off and make her vindictive.
Instead, if you're looking to jettison a chick, you'd be sagacious to espouse Blog King's modus operandi which is: Show up in bed with a limp penis.
Allow me to elucidate.
When severing ties with a chickenhead, think of something so squicky, your d*ck won't get up.
Sh*t, one time I thought of Florida Evans naked.
Phallus gone.
Do this two or three times and the woman will run for the hills.
Is there a good chance she'll circulate rumors about you?
Probably.
But that's better than going to jail or getting your tires slashed.
Hate to say it, but it appears Hill did it the wrong way. Now he's paying the price. Hill and Espinal have 3 children together, including a pair of twins, and she's seeking full custody and child support.
Share your thoughts below.